Debbie Bale and Keller Williams Realty welcomes you to NCPropertySells.com, your official source for residential mountain homes for sale, improved or unimproved land as well as commercial real estate information on BUYING and SELLING real estate here in Franklin NC!

In addition, at NCPropertySells.com you can find local information about Franklin local schools, employment, gem mining, and other local adventures for the Franklin area and our surrounding communities.

---

Use the icons below to view: Foreclosure Homes

Homes For Sale by Price. Log Homes For Sale. Commercial properties For Sale.
Homes in Franklin NC UP TO $149K
Homes in Franklin NC $150-$199K
Homes in Franklin NC $200K-$279K
Homes in Franklin NC $280-$399K
Homes in Franklin NC $400K +UP
Log Homes In Franklin NC

Residential Foreclosures
---
TIPS about BUYING Franklin NC Real Estate:
Buying Secret #10: Keep your money where it is
It's not wise to make any huge purchases or move your money around three to six months before buying a new home. You don't want to take any big chances with your credit profile. Lenders need to see that you're reliable and they want a complete paper trail so that they can get you the best loan possible. If you open new credit cards, amass too much debt or buy a lot of big-ticket items, you're going to have a hard time getting a loan. Keep in mind that in this economy, the lenders are looking at your accounts the day before closing and that can change your rates and approval.

Buying Secret #9: Get pre-approved for your home loan
There's a big difference between a buyer being pre-qualified and a buyer who has a pre-approved mortgage. Anybody can get pre-qualified for a loan. Getting pre-approved means a lender has looked at all of your financial information and they've let you know how much you can afford and how much they will lend you. Being pre-approved will save you a lot of time and energy so you are not running around looking at houses you can't afford. It also gives you the opportunity to shop around for the best deal and the best interest rates. Do your research: Learn about junk fees, processing fees or points and make sure there aren't any hidden costs in the loan. We have several local lenders that are more than willing to provide pre-approval letters and help you with a quick look at your credit score for free.

Buying Secret #8: Avoid a border dispute
It's absolutely essential to get a survey done on your property so you know exactly what you're buying. Knowing precisely where your property lines are may save you from a potential dispute with your neighbors. Also, your property tax is likely based on how much property you have, so it is best to have an accurate map drawn up. Make the request for a survey part of your offer and have the seller provide.

Buying Secret # 7: Don't try to time the market
Don't obsess with trying to time the market and figure out when is the best time to buy. Trying to anticipate the housing market is impossible. The best time to buy is when you find your perfect house and you can afford it. Real estate is cyclical, it goes up and it goes down and it goes back up again. So, if you try to wait for the perfect time, you're probably going to miss out.

Buying Secret # 6: Bigger isn't always better
Everyone's drawn to the biggest, most beautiful house on the block. But bigger is usually not better when it comes to houses. There's an old adage in real estate that says don't buy the biggest, best house on the block. The largest house only appeals to a very small audience and you never want to limit potential buyers when you go to re-sell. Your home is only going to go up in value as much as the other houses around you. If you pay $500,000 for a home and your neighbors pay $250,000 to $300,000, your appreciation is going to be limited. Sometimes it is best to is buy the worst house on the block, because the worst house per square foot always trades for more than the biggest house. During these times when we have so many foreclosures, be careful. Your home may be the beautiful $400,000 home, but if your neighbor's house is now in foreclosure and is selling for $225,000 that will hurt your ability to sell until they are off the market.

Buying Secret #5: Avoid sleeper costs
The difference between renting and home ownership is the sleeper costs. Most people just focus on their mortgage payment, but they also need to be aware of the other expenses such as property taxes, utilities and homeowner-association dues. New homeowners also need to be prepared to pay for repairs, maintenance and potential property-tax increases. Make sure you budget for sleeper costs so you'll be covered and won't risk losing your house.

Buying Secret #4: You're buying a house – not dating it
Buying a house based on emotions is just going to break your heart. If you fall in love with something, you might end up making some pretty bad financial decisions. There's a big difference between your emotions and your instincts. Going with your instincts means that you recognize that you're getting a great house for a good value. Going with your emotions is being obsessed with the paint color or the backyard. It's an investment, so stay calm and be wise.

Buying Secret #3: Give your house a physical
Would you buy a car without checking under the hood? Of course you wouldn't. Hire a home inspector. It'll cost about $200 but could end up saving you thousands. A home inspector's sole responsibility is to provide you with information so that you can make a decision as to whether or not to buy. It's really the only way to get an unbiased third-party opinion. If the inspector does find any issues with the home, you can use it as a bargaining tool for lowering the price of the home. It's better to spend the money up front on an inspector than to find out later you have to spend a fortune. We recommend every client get a home inspection. Usually that runs about $300 worst case. A termite inspection costs about $75 and is well worth the money. Don't get surprised.

Buying Secret #2: The secret science of bidding
Your opening bid should be based on two things: what you can afford (because you don't want to outbid yourself), and what you really believe the property is worth. Make your opening bid something that's fair and reasonable and isn't going to totally offend the seller. A lot of people think they should go lower the first time they make a bid. It all depends on what the market is doing at the time. You need to look at what other homes have gone for in that neighborhood and you want to get an average price per square foot. Sizing up a house on a price-per-square-foot basis is a great equalizer. Also, see if the neighbors have plans to put up a new addition or a basketball court or tennis court, something that might detract from the property's value down the road.

Buying Secret #1: Stalk the neighborhood
Before you buy, get the lay of the land – drop by morning noon and night. Many homebuyers have become completely distraught because they thought they found the perfect home, only to find out the neighborhood wasn't for them. Drive by the house at all hours of the day to see what's happening in the neighborhood. Do your regular commute from the house to make sure it is something you can deal with on a daily basis. Find out how far it is to the nearest grocery store and other services. Even if you don't have kids, research the schools because it affects the value of your home in a very big way. If you buy a house in a good school district versus bad school district even in the same town, the value can be affected as much as 20 percent. We tell all of our folks to go there at night or on the weekend to see what it's really like.
---
10 Selling Secrets from HGTV plus some from us on Selling Franklin NC REAL ESTATE:
Selling Secret # 10: Pricing it right
Find out what your home is worth, then shave 15 to 20 percent off the price. You'll be stampeded by buyers with multiple bids — even in the worst markets — and they'll bid up the price over what it's worth. It takes real courage and most sellers just don't want to risk it, but it's the single best strategy to sell a home in today's market.

Selling Secret #9: Half-empty closets
Storage is something every buyer is looking for and can never have enough of. Take half the stuff out of your closets then neatly organize what's left in there. Buyers will snoop, so be sure to keep all your closets and cabinets clean and tidy.

Selling Secret #8: Light it up
Maximize the light in your home. After location, good light is the one thing that every buyer cites that they want in a home. Take down the drapes, clean the windows, change the lampshades, increase the wattage of your light bulbs and cut the bushes outside to let in sunshine. Do what you have to do make your house bright and cheery – it will make it more sellable.
Selling Secret #7: Play the agent field
A secret sale killer is hiring the wrong broker. Make sure you have a broker who is totally informed. They must constantly monitor the multiple listing service (MLS), know what properties are going on the market and know the comps in your neighborhood. Find a broker who embraces technology – a tech-savvy one has many tools to get your house sold. The Realtor should be your partner in this process.

Selling Secret #6: Conceal the critters
You might think a cuddly dog would warm the hearts of potential buyers, but you'd be wrong. Not everybody is a dog- or cat-lover. Buyers don't want to walk in your home and see a bowl full of dog food, smell the kitty litter box or have tufts of pet hair stuck to their clothes. It will give buyers the impression that your house is not clean. If you're planning an open house, send the critters to a pet hotel for the day. We have dogs, but as much as I love them, I don't want to smell them in the houses we have for sale or are showing.

Selling Secret #5: Don't over-upgrade
Quick fixes before selling always pay off. Mammoth makeovers, not so much. You probably won't get your money back if you do a huge improvement project before you put your house on the market. Instead, do updates that will pay off and get you top dollar. Get a new fresh coat of paint on the walls. Clean the curtains or go buy some inexpensive new ones. Replace door handles, cabinet hardware, make sure closet doors are on track, fix leaky faucets and clean the grout.

Selling Secret #4: Take the home out of your house
One of the most important things to do when selling your house is to de-personalize it. The more personal stuff in your house, the less potential buyers can imagine themselves living there. Get rid of a third of your stuff – put it in storage. This includes family photos, memorabilia collections and personal keepsakes. Consider hiring a home stager to maximize the full potential of your home. Staging simply means arranging your furniture to best showcase the floor plan and maximize the use of space. You want to make your home able to become their home - not yours. Remember, you have decided to sell and move - so pack it up and store it somewhere. After all, you are moving.

Selling Secret #3: The kitchen comes first
You're not actually selling your house, you're selling your kitchen – that's how important it is. The benefits of remodeling your kitchen are endless, and the best part of it is that you'll probably get 85% of your money back. It may be a few thousand dollars to replace countertops where a buyer may knock $10,000 off the asking price if your kitchen looks dated. The fastest, most inexpensive kitchen updates include painting and new cabinet hardware. Use a neutral-color paint so you can present buyers with a blank canvas where they can start envisioning their own style. If you have a little money to spend, buy one fancy stainless steel appliance. Why one? Because when people see one high-end appliance they think all the rest are expensive too and it updates the kitchen.

Selling Secret #2: Always be ready to show
Your house needs to be "show-ready" at all times – you never know when your buyer is going to walk through the door. You have to be available whenever they want to come see the place and it has to be in tip-top shape. Don't leave dishes in the sink, keep the dishwasher cleaned out, the bathrooms sparkling and make sure there are no dust bunnies in the corners. It's a little inconvenient, but it will get your house sold.

Selling Secret #1: The first impression is the only impression
No matter how good the interior of your home looks, buyers have already judged your home before they walk through the door. You never have a second chance to make a first impression. It's important to make people feel warm, welcome and safe as they approach the house. Spruce up your home's exterior with inexpensive shrubs and brightly colored flowers. You can typically get a 100-percent return on the money you put into your home's curb appeal. Entryways are also important. You use it as a utility space for your coat and keys. But, when you're selling, make it welcoming by putting in a small bench, a vase of fresh-cut flowers or even some cookies. Another thing we have found is to have scented candles or subtle deodorizers going before the folks show up.
As a home seller, your job is not to try to make your home be all things to all people. You don't want to be the house that nearly every buyer and broker sees, rolls their eyes and utters the same few, predictable deal-killing criticisms. Fortunately, what is predictable is avoidable. Let's explore the most common things buyers hate about listings they see. In the process, you'll get equipped to sidestep those issues and, in large part, hater-proof your own home.

Complaint #1: Odors. Some of you might think I'm beating a dead horse, here. But as long as house hunters keep emailing me to ask why, in the name of all that is sacred, they keep seeing homes that smell like all sorts of madness and mayhem, I'm going to keep repeating this message.

Viewing a home sounds like it's all about the visual of the experience. And visuals are critical - your home should be in its Sunday best, so to speak, when it's being shown, in terms of being spruced, staged and clutter-free. But when a buyer comes to see your home, they don't turn off the rest of their senses. And there is nothing that can turn a buyer off from a home, they'd otherwise like, quicker than a powerfully bad odor - in particular, cigarette and pet odors in a house that seems to have been well-cleaned create the concern that they might be permanent and that the buyer might not be able to get rid of them without dropping some serious cash on cleaning or even removing wall, window and floor coverings.

If you are a seller and you know that someone has been habitually smoking in your home or that you have had a "challenge," let's say, with pet accidents, do not ignore the problem. And do not think that because you had the carpet shampooed or the drapes cleaned, or because YOU can't smell anything, that the problem is gone. The fact is that the human sense of smell very quickly gets used to smells that it lives with or is surrounded with on a regular basis. So it's critical to get your agent, stager or even your friends and family members - who don't live with you and love you enough to be honest! - to help you detect bad smells and odors, and make sure they are eradicated by any means necessary, before you place your home on the market.

Complaint #2: Glaringly extreme overpricing. There's the kind of overpricing that makes a buyer say, "Hmmm - seems a bit high. Let's go see it, but we might have to offer a little less than the asking price if we like it." Then there's the kind of overpricing that makes buyer say "I'll wait until a price reduction" or worse, hold their sides from laughing.

When overpricing is glaring, many buyers and buyer's brokers will comment on it or inquire about it. What they are less likely to do is actually come out and see the place - especially if they weed it out online after comparing its specs to all the other homes in the area and the price range. Often, homes this severely overpriced simply don't sell, or not until after they've had some serious price cuts or have been on the market so long buyers begin to feel confident about making lowball offers.

In fact, the goal is the opposite - you want your home to stand out as a property that is not dirt cheap, but does present a good value for the money - that's what motivates buyers to get out of their chairs and into the property for a viewing.

Here's how to hater-proof your home's listing against this issue: fixate on the comps. Smart sellers deactivate their emotional attachment and very human tendency to overvalue their precious homes by poring over the sales prices (not list prices) of similar, nearby homes that have recently sold. Your agent will be happy to help you walk through this data and will almost certainly recommend a list price, but ultimately you make the decision about the price point to list your home at.

Also, consider using your broker's first Open House as an additional hater-proof measure: if the agents overwhelmingly comment that they think the home is significantly overpriced, listen.

Complaint #3: Dirt and messes. Possibly the single largest source of House Hater Complaints I've ever heard are the dirt, messes, piles and personal belongings that buyers find so distracting, when they walk into a home for a viewing or Open House. Obviously, homes that are filthy from floor to ceiling are fertile fodder for haters, but often those homes are bank-owned or otherwise distressed so that the sellers aren't likely to do much. What is underestimated is how often even savvy home buyers are distracted (and disgusted) by relatively clean homes that just have a few outstanding messes, like piles of dirty dishes in the sink, piles of dog poo in the yard or even piles of papers, mail, books or clothes lying out in plain view.

Will one or two such items ruin the sale of your home? Perhaps not. But a few of them (or more) can certainly distract a buyer enough that they fixate on your messes and, in the process, fail to see what is so great about your property. And as I see it, cleaning up, meticulously, before every single showing is free - so it makes no sense to even run the risk of turning off a prospective buyer by letting messes get in the way of their ability to visualize themselves and their families flourishing in your home.

Complaint #4: Lots of little malfunctions. All of us tend to think our homes are in fantastic condition. After all, you have the furnace maintained regularly, you've got granite and dual paned windows - maybe you even had the floors refinished or the walls painted in preparation for putting your place on the market.

That's all fantastic - all the non-cosmetic work you've done to maintain and improve your home should be trumpeted in your marketing materials, and the cosmetic items will (or should) speak for themselves. But here's the thing: buyers who visit your home won't be running your dishwasher or testing the furnace (at least not until inspections). What they will do - almost unconsciously - is:
• flick light and fan switches
• open or close window coverings, closet, room and entry doors,
• open and close drawers, cupboards, gates and fences and
• hold the handrails as they walk up and down the stairs.
They will hear leaky faucets and point out water spots from long-ago repaired leaks, and they will notice (or potentially trip on) uneven exterior tiles, paths and walkways. And even though these items might be vastly less expensive to fix than the roof or sewer line you had replaced, they are much more visible and noticeable to a buyer. In fact, buyers don't always even know that the little malfunctions and repairs that need doing are little or inexpensive. And when they notice a bunch of these sorts of things in a single property, they can jump to the conclusion that the whole place is rickety.

Since these little fixes are inexpensive to make, have them completed before you list, if at all possible. You might even ask your agent to walk through the property with you and to give you a handyperson reference for someone they know works efficiently.


---

Why does it benefit me to have my Franklin NC land surveyed?

Current property information: old maps and previous surveys do not indicate current changes, including encroachments and easements

Title insurance: unless you have a current survey, title insurance does not cover your entire investment, only your mortgage

Prevention of boundary disputes: knowing the exact lines of your property can save you from disputes with neighbors and, potentially, the legal battles that come with them

Homeowner's insurance reductions: lenders rely on Map Determination Companies to depict flood risk and these assessments are often inaccurate. An updated survey shows the true picture and may change risk involvement, thus reducing insurance rates for the homeowner.
Protect your investment. Schedule your survey TODAY!

---

How to Speed Up the Franklin NC Real Estate Mortgage Process

The process of securing a mortgage or refinancing takes weeks--if not months--in the current economic climate, leaving many homeowners in a paper-worked filled waiting period.

Continued low interest rates are increasing refinancing demand and creating a backlog among the nation's lenders. On top of that, the amount of required paper work has dramatically increased, which is also drawing out the approval process. Thankfully, there are some steps homeowners can take to speed along the process. From gathering your paper work ahead of time to being upfront about your financial situation, these four steps can quicken the mortgage/refinance process.

Gather Your Paperwork Ahead of Time No matter what firm you are working with, experts say the No.1 way to ensure a more efficient process is to gather all the necessary paperwork before an initial meeting.

According to Mike Lyon, vice president of mortgage operations at Detroit-based Quicken Loans, you'll need pay stubs covering at least four weeks, one real bank statement covering 30 days (a printed online snapshot does not qualify), a homeowner's insurance declaration page, and any other pertinent financial information like a divorce decree if you are no longer married.

"The more the client provides up front the faster the loan will go through approval." Any time there's insufficient information the underwriter has to re-commission the file, which creates a merry go round that can delay the process by weeks, Lyon adds.

Be Up Front About Assets and Finances Excluding any information will also result in an unnecessary delay in the mortgage process. For example, Lyon says some customers forget to tell the mortgage broker they have a second home, or about past due balances on loans or credit cards.

In the past, assets like an investment property may have gone unnoticed, but Lyon says lenders are more prudent about checking public records nowadays, and that they will discover all financial information on a client—good or bad—before issuing a loan or modification.

Don't Change Your Financial Situation Once you are in the approval process, don't make any changes that will significantly alter your finances, avoid making big deposits into your bank account, taking out a new credit card or loan or charging up your existing credit cards, advises Tony Auffant, senior mortgage planner at Benchmark Lending in Melville, N.Y. He also recommends being upfront and discussing with you loan officer any employment changes.

If you do make a large deposit into your bank account or receive any requests for additional information, get the necessary documents to the lender as quickly as possible. "Don't be your own worst enemy," says Lyon. "If there's additional information that you don't understand don't guess, call your lender." Sending something wrong or inaccurate will only drag out the process.

Be There for the Appraiser The appraisal process saps up the most time, but it is also the most important step because it will determine the value of your home and whether you will get the mortgage or refinancing. It could take weeks to get an appraiser out to your home, so mortgage experts say to schedule the meeting immediately and be flexible. "The appraiser's inability to reach the homeowner to make an appointment has proven to be a major cause for lengthy mortgage processing," says Auffant.
---
Ready to Buy Franklin NC Real Estate ?
Need Homeowner Insurance?
Visit one of our local agents for all your insurance needs...
---
Angel Medical Center
F r a n k l i n N o r t h C a r o l i n a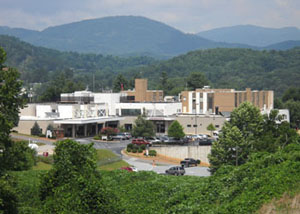 Angel Medical Center is a full service, nonprofit, Critical Access Hospital, located in Franklin North Carolina. Our continuous pursuit of quality is evident in our healthcare services, state-of-the-art technology, and dedicated staff as well as the following:
Our organization is committed to patient satisfaction and service excellence.

Angel Medical Center adopted a model for quality improvement that focuses on achieving desired outcomes and patient satisfaction.
---
Franklin NC Employment Opportunities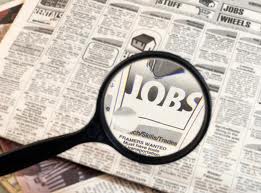 Welcome to Franklin NC in Macon County. We are one of the fastest growing regions in North Carolina. State statistics only confirm what its residents already know -

Macon County is a great place to live.

3 easy locations to look for work in Franklin and surrounding Western North Carolina CLICK HERE
---
Welcome to Macon County Schools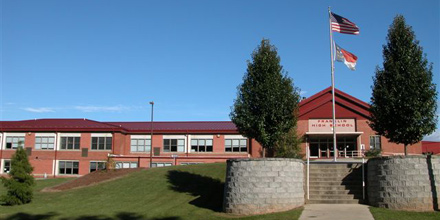 Macon County is one of the fastest growing counties in North Carolina. The town of Franklin is the county seat. Our county is home to approximately 32,395 full-time residents, and our public schools serve almost 4,400 students.
CLICK HERE FOR MORE INFORMATION
---
Franklin NC Gem Mines
Gem mining has been a favorite activity for visitors to the Franklin area for years. As you read on you'll discover our heritage as "Gem Capital of the World" as well as how to mine, what to look for as you mine and complete descriptions of active mines in the greater Franklin area!
Click here for more information on local mines
---
Hiking the Mountains Franklin NC
This area is rich in a variety of hiking trails. This listing can only cover a few.
The Appalachian Trail (Georgia to Maine) passes just a few miles West of Franklin, and can be accessed at many places. The Bartram Trail also passes through Franklin, going East-West, and offers many highlights. There is a wide variety of trails offering hikes of different lengths.
Standing Indian summit
Click here for more information on Hiking Trails
---
Smoky Mountain Center for the Performing Arts
Located in Franklin North Carolina, this 1,500 seat state-of-the-art facility presents the finest in performing arts to the surrounding towns. Performances will include passion plays, musical productions, professional drama troupes, dance and choral festivals, recitals, and various genres including country, bluegrass, gospel, pop, contemporary Christian, and more. The stunning architecture, technical facilities, and impeccable acoustics will provide the highest professional standards for both the audience and the performers.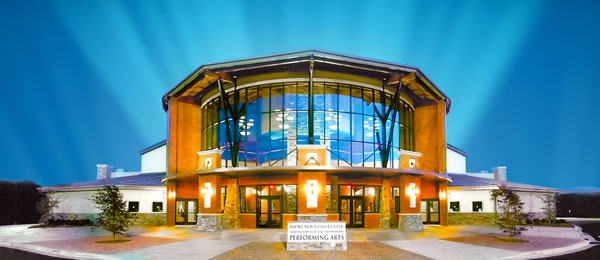 With the main focus on family entertainment, this will be a place to come and enjoy a good time with all that Franklin has to offer. This center will nurture the development, understanding, and appreciation of the arts throughout the community and the region.The Smoky Mountain Center for the Performing Arts is destined to become one of the premiere venues for world-class performances and will showcase artists in Western North Carolina and the surrounding areas.
Click Here for a full schedule of events!
The Smoky Mountain Center for the Performing Arts
is owned by Phil and Sharon Drake.

---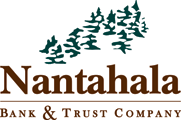 Click here for local Mortgage Market Guide
Weekly newsletter provided by Nantahala Bank and Trust for market conditions.
---
Mortgage Rates and Market Data
Check out current interest rates daily. The above link will aid each buyer and seller in today's real estate market with a basic understanding of the current financial lending industry. Linked above are informative facts on mortgage lending and what drives change in mortgage rates.
---
Testimonials
"We just wanted to tell you how wonderful a job that Debbie Bale did selling our home. She went above and beyond what was expected of someone to sell our home and get the price we needed. Everything she did was with professionalism and compassion Anyone down here in Florida that we know is looking to buy or visit Franklin, we have made sure she is the one to contact. With people like Deb working for Exit Smokey Mountain Realty – I am sure a lot more pleasurable experiences will be in the future for your company. Great job Deb!!! Keep up the good work!!!" – Rhonda and Kelly

"Debbie Bale was my neighbor and more importantly is my friend. I thought she would be the best person to represent my home. Her performance was excellent. She resolved all challenges. She fully understood my needs and concerns. She is my angel." - Bill

"I located Debbie Bale
as my agent through her real estate sign and web site. We were in the market to buy a lot to build our dream home in the mountains. Debbie was a valuable asset in that search as she really knows the area and what would work best for our needs and budget. She not only found the perfect location but she also referred us to a builder then followed the progress of construction with photos and numerous phone calls to our home in Minnesota. The Exit Smokey Mountain office personnel was always friendly and gracious yet professional too." - Allen and Karen